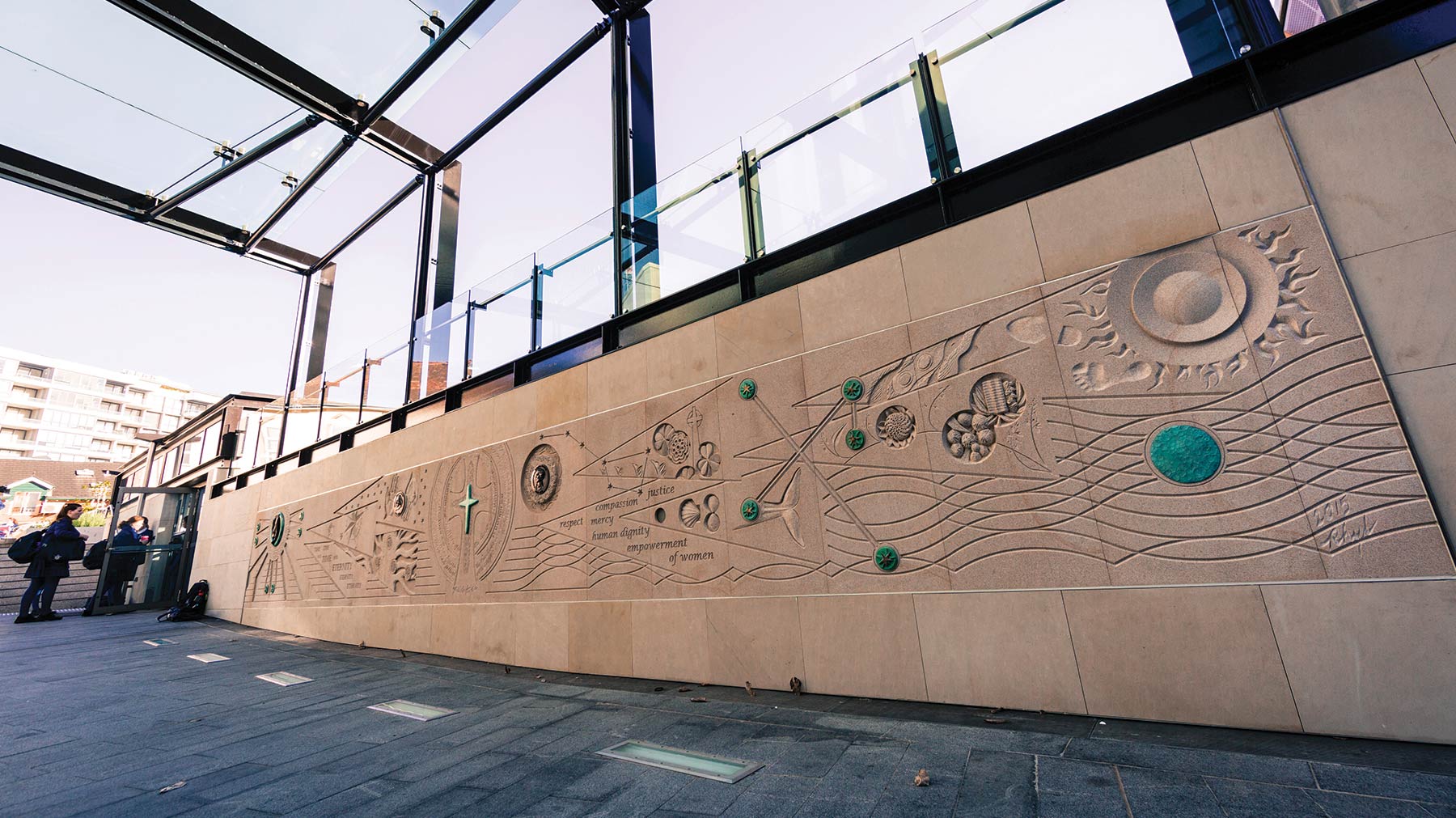 This significant art sculpture was commissioned to commemorate the 150th anniversary of the Sisters of Mercy North Sydney.
The sculpture is carved from Helidon freestone and includes beautiful cast bronze symbols created by renowned sculptor, Dr Rhyl Hinwood AM. It acknowledges the custodians of this land, the Cammeraygal people and traces the Sisters of Mercy journey through time and across vast oceans to Australia present day and beyond.
"With the guidance of both the Congregation and members of the College staff, I developed a design concept that would fulfill the design brief, namely to depict the past the present and the future within a twelve square metre frieze," Dr Hinwood explained.
"Throughout, cast bronze accents the design and elements record the social and cultural life of the Eora People, the flora and the stars of navigation in both the northern and southern hemispheres that guided the first Mercy Sisters to Australian shores.
The Mercy Cross, the quotation from Matthew 25:40, and the portraits of Catherine McAuley and Elizabeth McQuoin celebrate the core values that have guided generations of women they have inspired. An Angophora tree blooms with Peace, Love, Hope and Faith and beyond the "moral compass" all elements focus on the "Star of the Ocean," the ultimate goal."